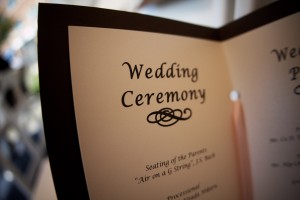 I blog about everything wedding: venues, style, vendors, traditions and more!  What I haven't blogged about, however, is the actual wedding ceremony.
One of the first things I always tell my couples is, "There is no right way or wrong way to craft your ceremony.  Only your way."  Having said that, there are some basic components that are a good guideline when you are setting up the structure of your ceremony.
They are:
The Greeting
Reflections on Marriage
Vows
Ring Exchange
Blessing or Well Wishes for the Future Couple
Pronouncement
Kiss
Presentation
In this blog post I would like to address the Greeting.
After the bride has arrived at the front of the venue to take her place next to her groom and all the guests have been seated, there is this quiet moment right before the ceremony begins.  It is a moment of anticipation for the couple, the guests, the family, and me.  At this point in the wedding everyone is really wondering what is going to happen next.  I  believe that the first words that come out of your officiant's mouth should be thoughtful, meaningful and engaging so that everyone can feel at ease and personally invited to this celebration.  I always like to begin with something like: Welcome Friends and Family to the celebration that will unite (bride and groom) in matrimony!  Next I might say something special about family and/or friends that have traveled all the way from (fill in the blank); and/or those that have passed but are acknowledged in our hearts; and/or how the couples' wish is that everyone will soon have the right to marry; and/or a special thank you and acknowledgement of both sets of parents for raising the couple and guiding them on the path that brought them to this moment.  At this time the couple may even choose to honor the parents by presenting them each with a bouquet of flowers as a special "thank you."
In summary, the Greeting is really a time to set the tone for the remainder of the ceremony.  It is an opportunity to put everyone at ease and welcome them as a community to not just watch the couple get married but to feel they are a part of the celebration.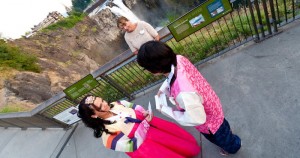 In future posts I will cover each component of a wedding ceremony.   Next will be "Reflections on Marriage."
Do you have a special greeting that you incorporated into your wedding ceremony that you would like to share?
MissElaine
http://seattleweddingofficiants.com/wp-content/uploads/2016/04/logo2.png
MissElaine
2011-12-27 15:13:37
2013-02-14 16:40:32
The Wedding Ceremony