Washington State Marriage License
To get married in the State of Washington each couple needs to obtain a Washington State marriage license.  In short, you cannot get legally married without a license.
First, the facts:
Washington State marriage licenses become valid for use on the third day following application and are then valid for 60 days. For example, if an application is made on Wednesday, the first day the marriage license can be used is Saturday and the last day it can be used is 60 days later.
The wedding ceremony must take place within this period; if not, the couple will need to apply for a new marriage license.
Under no circumstances can the three-day waiting period be waived.
If a couple applies for their marriage license less than three days before their established wedding date, they will need to have a separate ceremony within the period the license is valid (in which the parties assent or declare, in the physical presence of the officiant and at least two attending witnesses, that they take each other to be spouses). The marriage license forms will be completed and signed using this date.
A Washington State marriage license can be used to get married only within Washington State. A wedding ceremony on a boat must be in Washington waters.
A marriage license purchased from any county in Washington State can be used to get married anywhere in Washington State. The permanent record of the marriage certificate will be recorded with the county from which the marriage license was purchased.
If you plan to marry in another state or country, you will need to apply for its marriage license and comply with their laws for getting married. In order for your marriage to be recognized in Washington State as a lawful union, you must be married according to the laws governing the location at which you were married, including the completion and filing of permanent marriage records, and it cannot fall within the prohibited marriages listed in Washington state law. Obtaining certified copies of the permanent marriage record, including certified translation into English, if necessary, will prove that you were lawfully married in that location. You can, but are not required to, record that document as a safeguard against loss with King County.  (To read more about Washington State Marriage Licenses: King County Marriage Licensing.)
Call me for more information on how I can help you get your marriage license.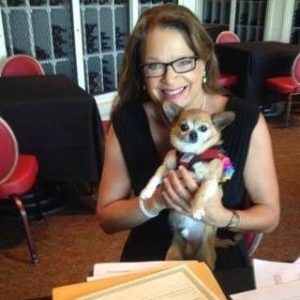 For your reference, below is a Washington State Marriage License.  This is what we will be signing together on your wedding day

I will help you craft a perfect ceremony and assist with
the details so you can focus on the joy and happiness on your special day.
Call me at 206-406-7919 or use this easy contact form.
I now also offer free video to video SKYPE consultations.