Last year I had the pleasure of meeting Stephanie and Margaret, who requested my services for their upcoming nuptials.  Even though the passing of Ref74 was still brewing in Washington State, they wanted to have a wedding — and why not?  Their planning included everything but the marriage certificate that gets forwarded to the county auditor post wedding.  So we proceeded to plan a wedding!
Stephanie and Margaret chose the Shafer Baillie Mansion on Capital Hill for their ceremony and reception.  Located in the heart of one of Seattle's oldest neighborhoods, the mansion is noted for it's gracious atmosphere of a bygone era, and is surrounded by large trees and seasonal gardens.  Their ceremony and reception were held on the outdoor patio where the guests enjoyed food by Arista Catering and beautiful classical music.  I provided my own custom-made "marriage certificate" so they could enjoy this special moment after their ceremony.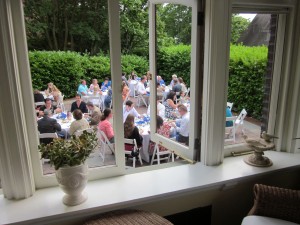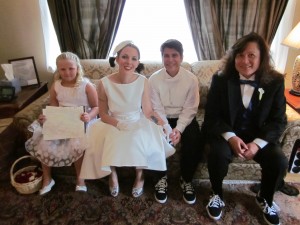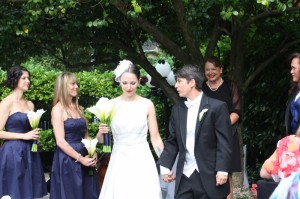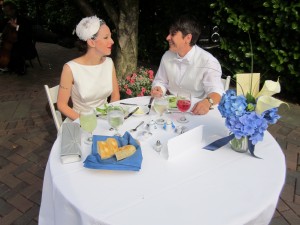 But wait there's more!
On December 6th 2012 same-sex couples were officially and legally allowed to apply for marriage licenses for the first time in state history (finally!).  Because state law mandates a three-day waiting period between when you get your license and when you get married couples wanting to make it legal could start holding ceremonies on December 9th.  Enter Stephanie and Margaret — again.  I heard through the grapevine (ok, it was Facebook) that they were heading down to the courthouse for a 3:00 a.m. (yes, a.m.) appointment with a judge to make their union legal.  In addition, they were inviting folks to join them.  I immediately called and said, "heck yes," I want to be there so I can go full circle with you.  After all, we shared a milestone earlier in the year and I was hugely honored to be with them then — so I agreed to join them at the courthouse.   Not only did I join them at the courthouse — I got to be one of their witnesses.  I can't tell you how great of a feeling it was to join them for not only their legal wedding, but this moment in Washington State's history.
So here they are, my lovely couple Stephanie and Margaret formally and legally married in the state of Washington on December 9, 2012.  Congratulations my dear friends.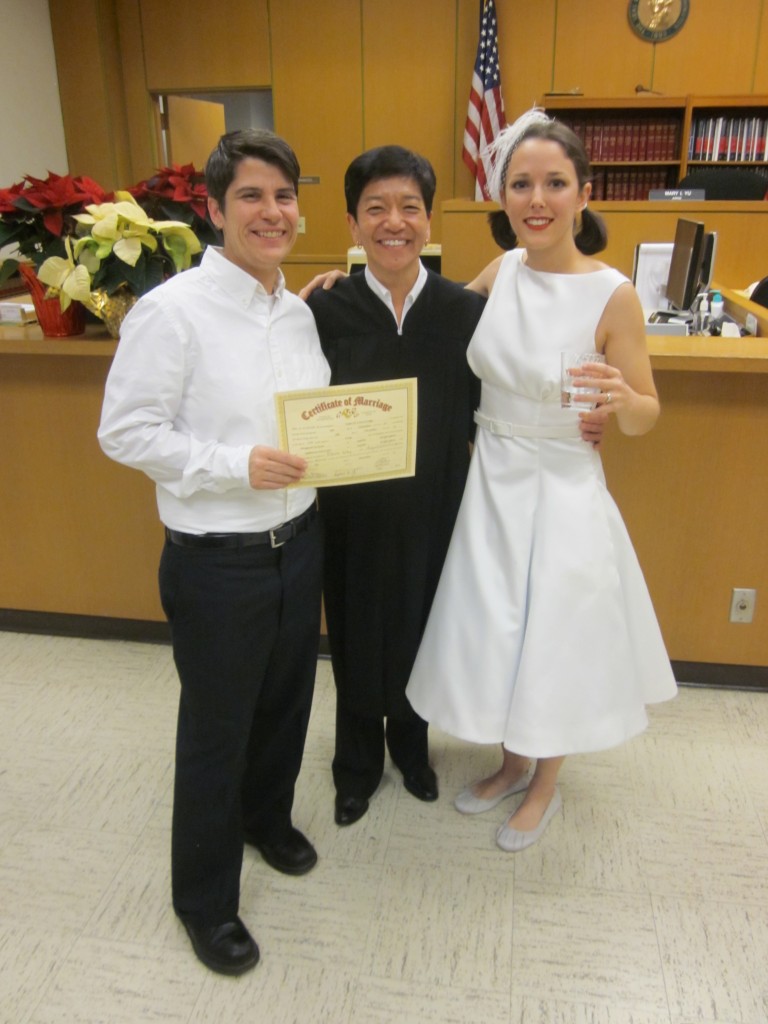 http://seattleweddingofficiants.com/wp-content/uploads/2016/04/logo2.png
0
0
MissElaine
http://seattleweddingofficiants.com/wp-content/uploads/2016/04/logo2.png
MissElaine
2013-01-15 15:02:06
2016-06-22 15:46:52
Stephanie & Margaret Share Two Lovely Weddings