A few months back I was contacted by Al and Teya from Lithuania.  As we Skyped, they explained to me that they were coming back to the U.S. and wanted to get married in kayaks in Seattle.  They also wanted their officiant to be in a kayak to perform the ceremony.  Their vision included having a spot where those who didn't want to kayak could watch from land.  I enthusiastically agreed to be their "sea-going" officiant and offered to research some options for them.
The first location that I thought of for a great kayaking destination, and also a location where guests could watch from land was Foster Island in the Arboretum.  I have taken many walks on the boardwalk out to Foster Island and I always see people kayaking and rowing through these beautiful wetlands.  I took my dogs down there one Sunday afternoon just to check out our options.  I saw many charming docks and platforms where guests could watch the ceremony and that we could easily kayak to.  I took some pictures and sent them to Al and Teya in Lithunia along with kayak rental information.
After discussing a few small changes we agreed on our route and made plans to meet at a location on Lake Union where we would launch our kayaks.
The big wedding day came and WOW!!! the weather was really bad.  It was pouring rain, the wind was blowing and it was cold.  I wasn't sure I still wanted to be a part of this adventure and spoke with Al about a possible plan B.  (By the way, I always have a plan B.)  He was persistent, however, and after agreeing to shorten our time on the water I decided to join everyone.
Please enjoy the following pictures of this amazing wedding day of Al and Teya!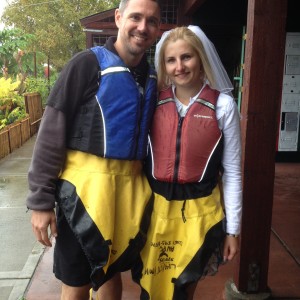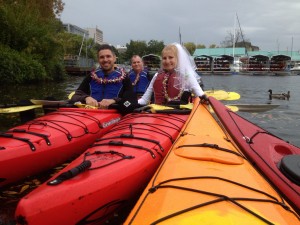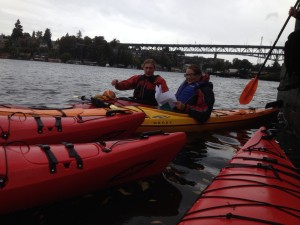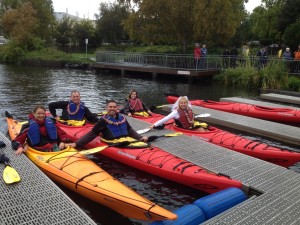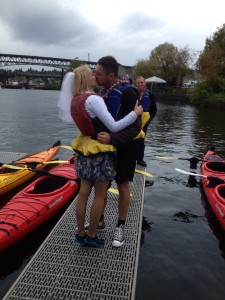 Happily ever after!
http://seattleweddingofficiants.com/wp-content/uploads/2016/04/logo2.png
0
0
MissElaine
http://seattleweddingofficiants.com/wp-content/uploads/2016/04/logo2.png
MissElaine
2013-10-02 01:11:31
2016-06-22 15:04:36
Kayak Wedding on Lake Union