Serena and Michael contacted me in December to inquire about a Space Needle Observation Deck wedding.  They explained to me that they had enjoyed their very first date there approximately two years ago.  They now wanted to come back and celebrate their nuptials with their blended family on Valentine's day.
I have officiated several weddings on the observation deck and it's never a dull moment.  You can always guarantee you will have wedding crashers but they all have the best intentions.  Who wouldn't want to be visiting one of Seattle's favorite icons and have the opportunity to suddenly be in the middle of a wedding?  If you have a Space Needle Observation Deck wedding expect a lot of cheering from people you have never met before in your life!
Just because you are eloping doesn't mean you have to fore-go the extra touches
Seattle Wedding Officiants is proud to offer photography and flowers for small weddings under 20 people.  Serena and Michael requested two hours of photography so they could get some family photos AND  of course the cherished "first look" photo, which was done at Peace Garden.  Side note: That's the family in the background of their first look picture pretending to be paparazzi.  I arrived an hour before their ceremony and brought a beautiful customized bouquet for Serena and matching boutonniere for Michael.  In addition, I provided a smaller boutonniere for Serena's son and wrist-let for Michael's daughter (flowers provided by Metropolitan Market).
This small group had huge smiles from beginning to end.  In fact, right after I pronounced Michael and Serena husband and wife at the top of the needle, their 7-yr-old son burst out in tears and exclaimed, "it's too exciting."  Congratulations Serena and Michael and lots of love to your new lovely family!
Enjoy the following photos by Jen Sanders Photography.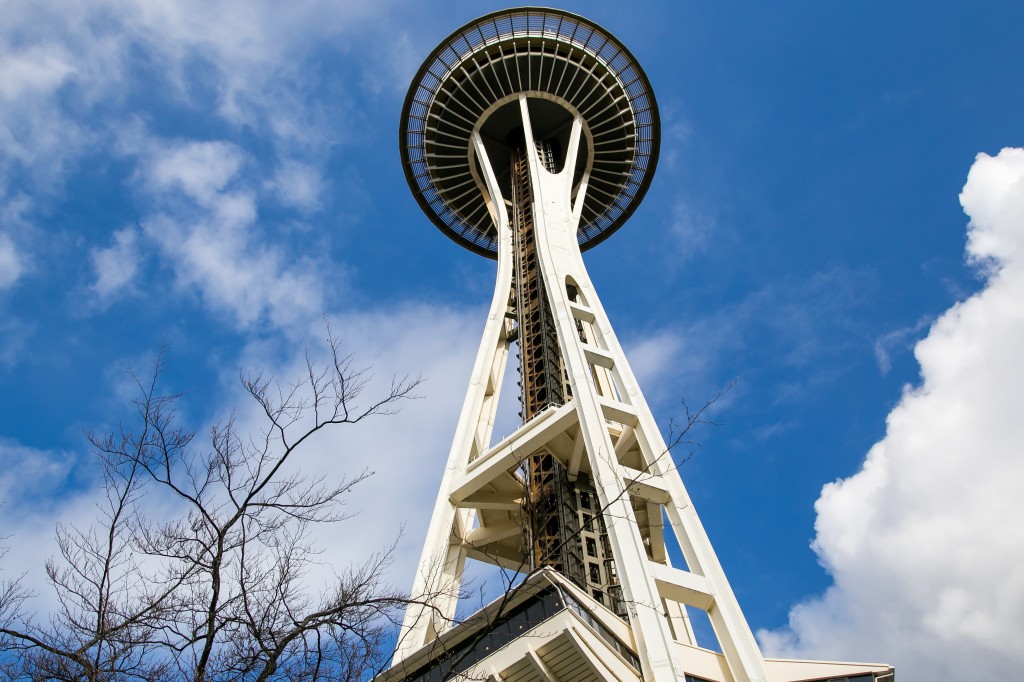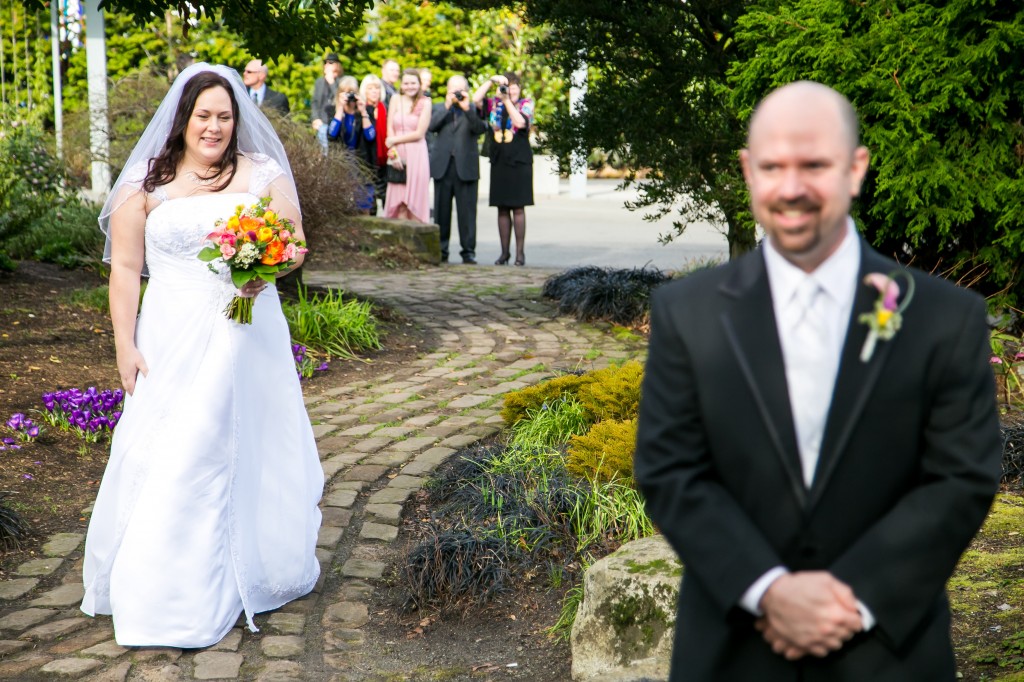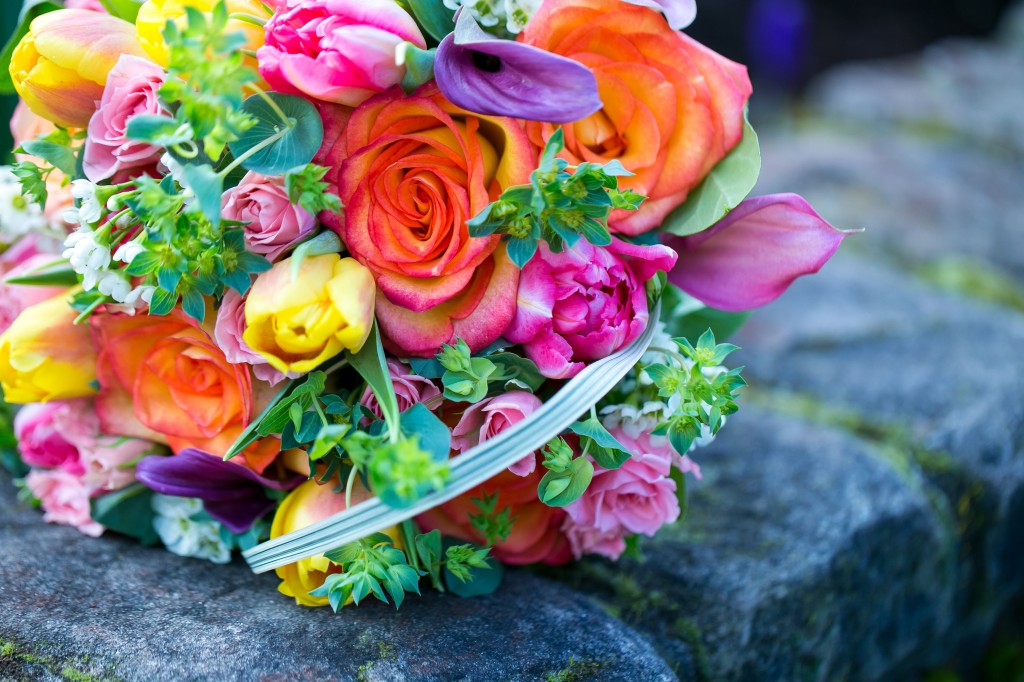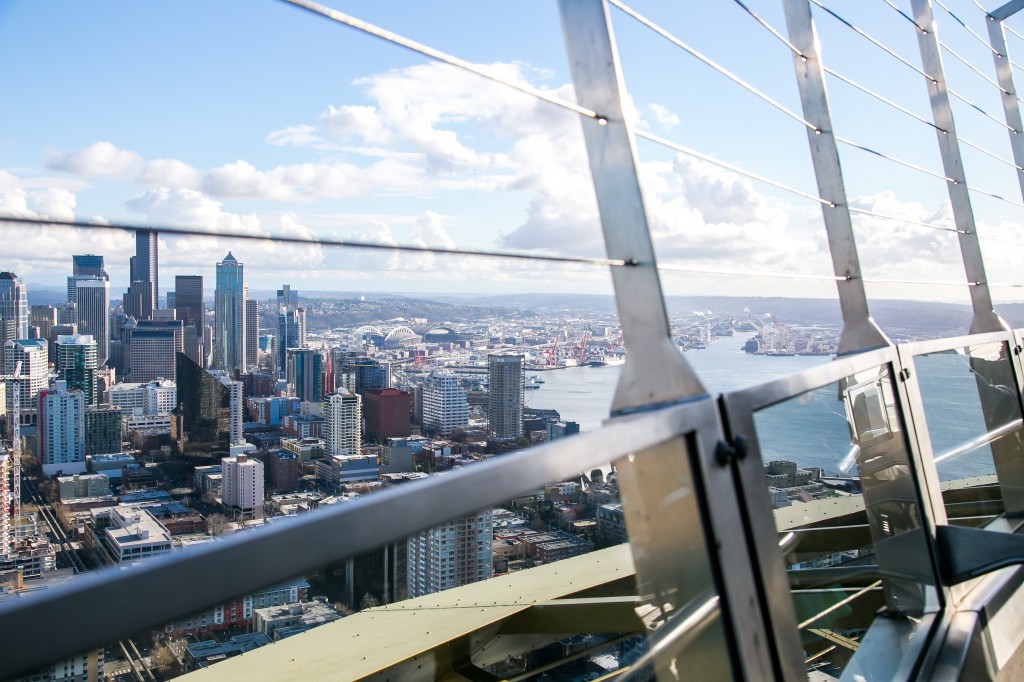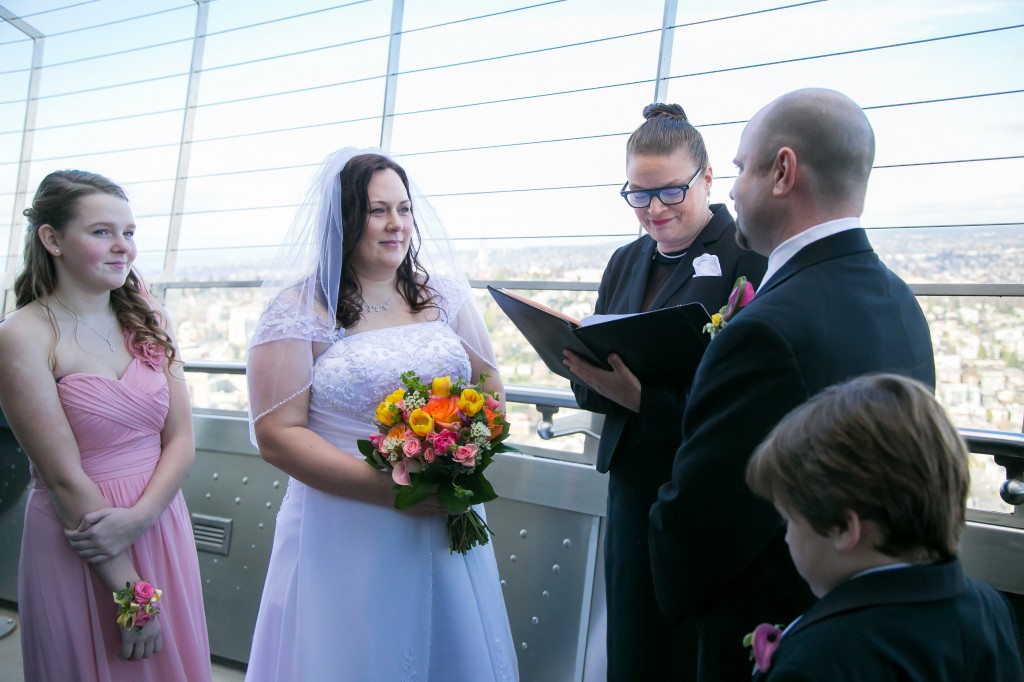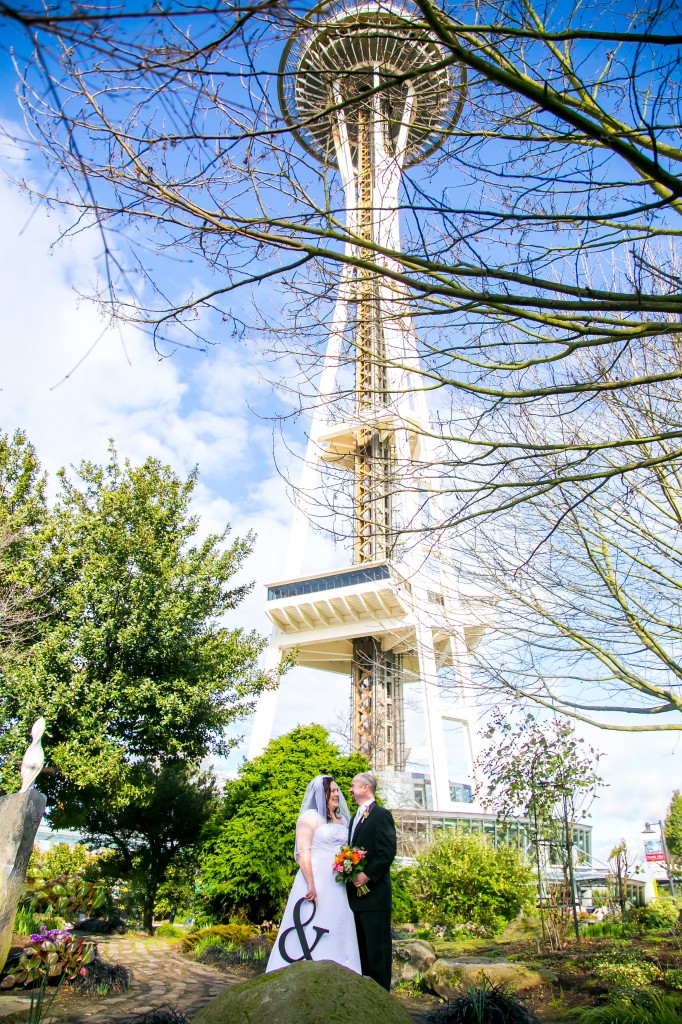 http://seattleweddingofficiants.com/wp-content/uploads/2016/04/logo2.png
0
0
MissElaine
http://seattleweddingofficiants.com/wp-content/uploads/2016/04/logo2.png
MissElaine
2015-03-05 14:44:37
2016-06-22 17:30:06
Space Needle Observation Deck Wedding